The competitive advantage to bring out the best in diverse teams through Intelligent Global Leadership™ in a Volatile, Uncertain, Complex and Ambiguous world
90% of business is interaction between people who think and behave differently. When companies put smart people in teams, they are hoping to create synergy by combining their skills, in reality, those differences turn into liability and they deliver only a fraction of the results they are capable of. Most of the time they cannot work out why or they don't even realise how much potential is untapped.
On average, 79% of team performance is lost because of the clash of values and personalities combined with poor leadership. All 3 of them stem from the same source, lack of ICQ.  Once it is developed, they can focus on what they want to achieve instead of fighting what they don't want.
Intelligent Global Leadership
The Intelligent Global Leadership program is an ICF accredited program that combines the Global DISC and Bamboo Strong models into one, practical framework. It is available for coaches and trainers who want to stand out from the crowd by offering the latest solutions to their clients, as well as, for leaders who want to leverage personal and cultural differences in their team.
Confidence is when your actions match up with your words. It is based on self-awareness, knowing what, how and why you do act, think and feel the way you do. The IGL program gives you the blueprint of your mindset and the strategies to respond the best possible way instead of just reacting instinctively.
Competence is the ability to choose the best response to each situation and to bring people together who have a common future as opposed to just a common past and thrive in a VUCA environment where others are struggling.
Available as CORPORATE TRAINING or TRAIN THE TRAINER CERTIFICATION
Csaba T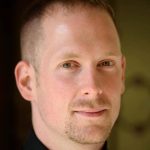 oth is the founder of ICQ Global specialising in creating high-performing teams and individuals by leveraging their personal and cultural differences.
Csaba's approach is based on making the science of uncommon sense (ICQ) fun, practical and logical to make people productive, compatible and happy. He is the developer of the ICF and CPD Standards accredited intercultural behavioural model called Global DISC™ which helps people understand and connect with others who have different cultural background such as their generation, gender, profession, nationality and personality type.
Copyright © 2018 ICQ Global. All Rights Reserved.