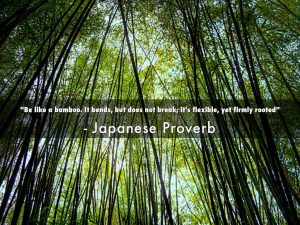 The Bamboo Leader – The missing link between knowing and doing in a fast-paced, multicultural environment program combines and seamlessly integrates the latest business data with academically validated research into practical and proven solutions. It aligns resources, builds trust, increases employee engagement and bottom-line.
Date: 29/11/2016
Location: London Bloomsbury Gallery, 34 Bloomsbury Street, WC1B 3QJ
Investment: £590/person
The business leaders of today face extraordinary complexity, rapid change and increasing diversity in their markets and workforces. When customers and employees feel confused, frustrated or misunderstood, they become disengaged and they choose the competition. This issue multiplies in a multicultural environment. 87% of CEOs consider the combination of culture, engagement and leadership as top priority. Unfortunately they know they are not prepared and solutions created before globalisation cannot provide optimum results.
Solution: Understanding how cultural backgrounds AND personality types influence behaviour, thinking and expectations is the strategic advantage of high-performing companies and successful managers. That is Cultural Intelligence, the science of measuring and leveraging personal and cultural differences.
Register here for full details and how to reserve your place!
Meet your facilitators: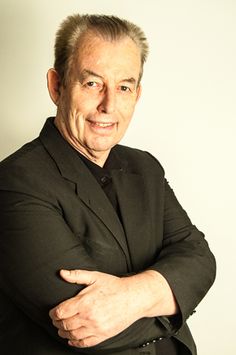 David Clive Price, a cultural intelligence (CQ) mentor and adviser to Fortune 500s and government agencies who has authored a number of books, shows you how to leverage CQ to build relationships, network, negotiate, manage and more across cultures. Since 1995, David and his company's programmes have helped business leaders, multicultural teams, international negotiators and other global executives accomplish their goals, drive performance and maximize profits in all cultural environments.
"David has a deep knowledge of international business, a great sense of humour and a lively, entertaining approach."
                                                                                                     Nigel Collett, Managing Director, Gurkha International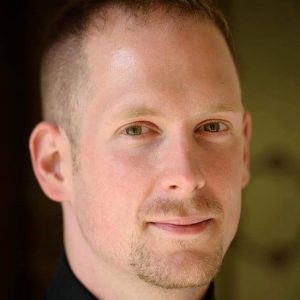 Csaba Toth is the European managing partner of ICQ Consulting who has 15 years of academic and professional experience in measuring and leveraging personal and cultural differences in multinational organisations through a unique portfolio of assessments, training and consultancy which has already benefited some of the leading companies in the USA and Europe ranging from start-ups to Fortune 500 organisations.
"Csaba delivered a great interactive presentation to BBC managers about cultural intelligence for leadership. BBC is a global and multicultural broadcaster so in order to be an effective organisation we need to have good cultural intelligence (CQ). Csaba gave us the know-how and tools to be able to achieve this."
       Toby Mildon Inclusion and Diversity Lead for BBC Design & Engineering, Finance & Operations and Radio
Why is this the right investment?
-Internationally accredited and endorsed material
-We offer measurable results and follow-up
-Proven and tested models by 1000s of clients
-Practical approach
-We address the 6 main reasons why most courses do not work
-We turn diversity into profitable inclusion instead of painful liability
Expert opinion about the framework
"The Platinum Rule® model spans all cultures BUT it is important to remember that people around the world are socialized into a certain preferred way of behaving and The Intercultural DISC model explains why. It is a practical framework based on the most researched cross-cultural models to explain how national, cultural values and beliefs shape our behavior. This is the ideal tool in today's fast-paced, globalized world where the new generation of business people and leaders need to be culturally intelligent and adaptable without being experts in 100s of different cultures. Intercultural DISC takes the Platinum Rule® into deeper layers of understanding people so they can be treated the way they want and need to be treated."
Dr. Tony Alessandra, author of The Platinum Rule® and The NEW Art of Managing People, Top 50 Marketing expert in the world, Hall of Fame speaker.
"Bamboo Strong is exactly what today's savvy business leaders need to manage in today's complex, multi-dimensional markets!"
Marshall Goldsmith, The Thinkers 50 #1 Leadership Thinker in the World
About the venue
Found in the heart of Bloomsbury, and only minutes away from the British Museum and the National Gallery, Bloomsbury Gallery is at the centre of one of the world's most important art capitals. It was built around 1850, and is one of the preserved Georgian listed grade II buildings in the Centre of London. We focus on small scale industry design, fashion, photography, and Chinese traditional printing and calligraphy.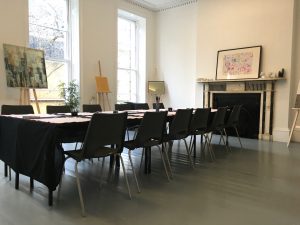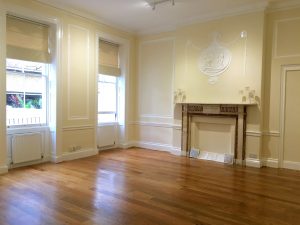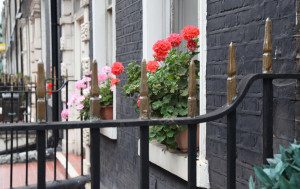 Copyright © 2016 ICQ Global. All Rights Reserved.