Individual intelligence is no longer enough
The only way to tackle complex problems is to harness the power of COGNITIVE DIVERSITY and CULTURAL INTELLIGENCE in a PSYCHOLOGICALLY SAFE environment.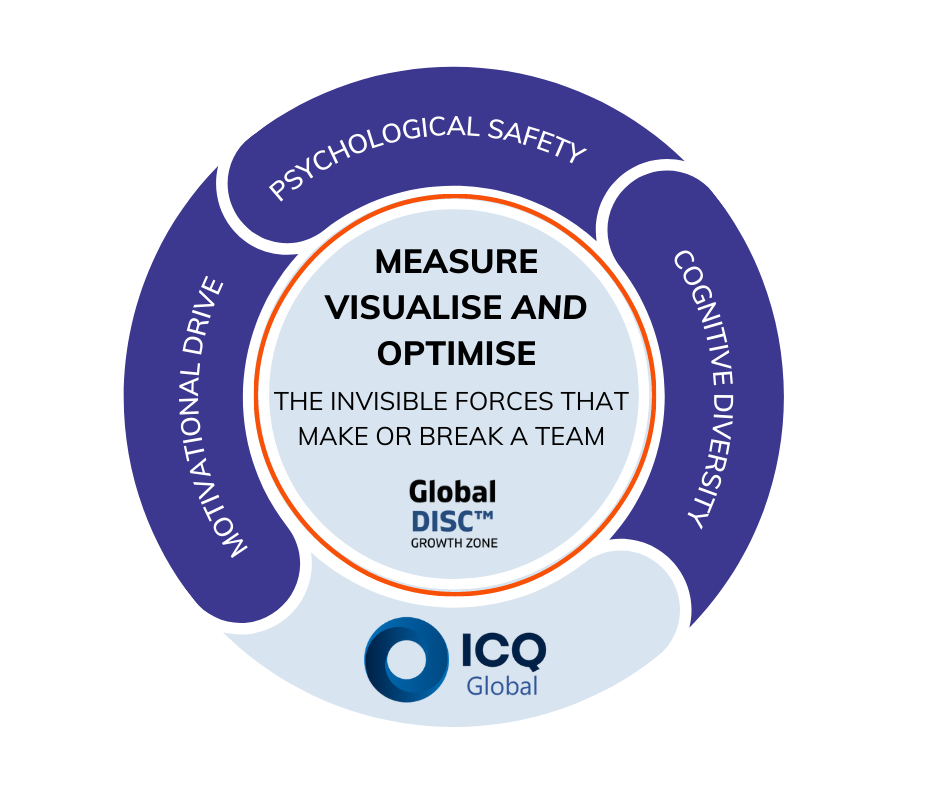 Creating a visibly diverse group is relatively easy, turning them into a high-performing team is the challenge.
There are 3 invisible forces that make or break a team; and the ability to measure, visualise and optimise all of them is the key to making them innovative, engaged so they deliver consistent results in a sustainable way.
#1 Motivational Drive – the desire to learn, contribute and get things done.
#2 Psychological Safety – a shared belief held by members of a team that the team is safe for interpersonal risk-taking, learning and contributing. It is the most important trait of high-performing teams.
#3 Cognitive Diversity – the ability to see a situation from different perspectives. It is the only layer of diversity that has proven benefit in terms of performance.
THE 4 STAGES OF GROWTH BASED ON COGNITIVE DIVERSITY, MOTIVATIONAL DRIVE AND PSYCHOLOGICAL SAFETY
Copyright © 2020 ICQ Global. All Rights Reserved.