Global DISC for Executive Coaches - GrowthSpace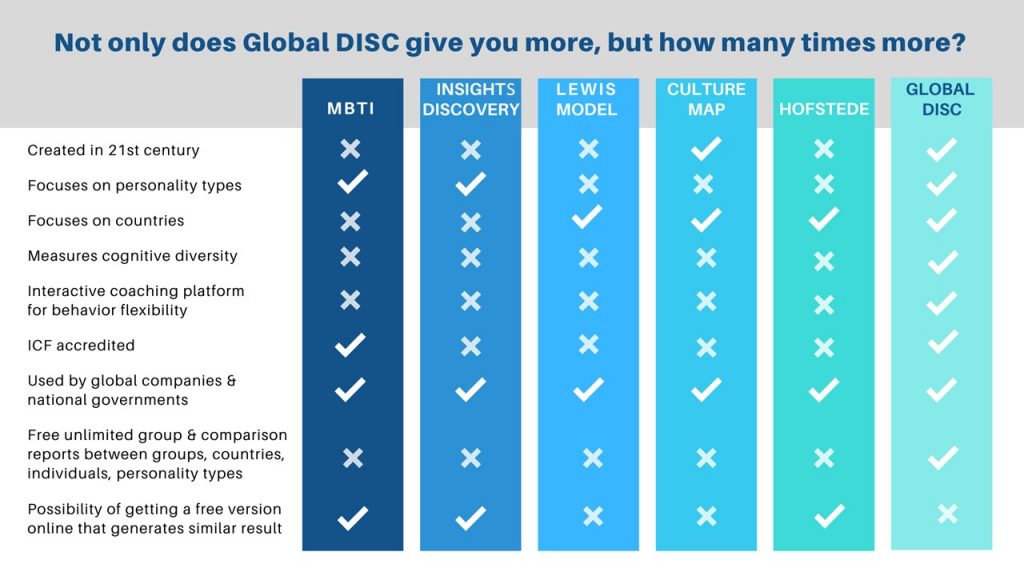 Global DISC™ is an ICF accredited, multi award-winning coaching solution that can deliver at least 3 X more value to you and your clients than standard DISC and intercultural approaches.
It seamlessly integrates the most researched models into one, practical framework designed to address the challenges of the 21st century. 
It introduces the topic of cultural intelligence (ICQ) using the language of the most widely used behavioural model, DISC.
Becoming a Global DISC partner is more than a simple certification, it is a business in a box with an awesome community of people. As a GrowthSpace coach, you are able to get certified in the Global DISC for Executive Coaches as per the offer arranged by Dan and Maor. 
Here is a detailed brochure (Global DISC for GrowthSpace)  and below is the summary. Please register to arrange a date for certification or feel free to drop me an email to csaba@ICQ.global with any questions, ideas or to have a call so I can show you how it works.