USA

 Janos Laincsek, Budapest, Hungary
With Cultural Intelligence for Quality Human Relations
ICQ Global Hungary offers the full range of ICQ Global product and service portfolio for companies, leaders, teams and private individuals, managed by Janos Laincsek, ICQ Global Master Trainer, ICF ACC Business Coach, Management Consultant.
Either in our corporate or private environment creating a culture of equality, where people feel valued and a sense of belonging has never been more important. We believe that in an inclusive environment, diversity is transformed into synergy, thus the level of innovation, engagement and contribution increases. Our mission is to significantly improve human relationships, and we are passionate about finding the right partners who share similar values and aim for a positive change. ICQ Global Hungary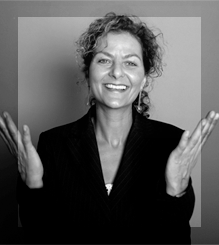 Global Mindset Coaching ✪ Helping build the bridges that connect cultures, organisations, teams and people
We deliver coaching and training in global leadership skills and marketing competencies to business owners, managers and executives of companies trading in national and international marketplaces.
We work with enterprising companies who recognise the value of enhancing their relationships with customers and trading partners within the UK and across borders. My clients understand that in a global marketplace, their competitive edge depends upon key personnel being able to work easily and comfortably within and across different cultures. That is where my expertise comes in.    Globality Coaching, UK, Germany.
Canada
Mexico
Copyright © 2020 ICQ Global. All Rights Reserved.