The complete range of ICQ solutions is globally available through our network of certified partners who have already served Fortune 500 companies, national governments and local businesses.
---
      Europe
Transforming Global Organizations by Transforming their Leaders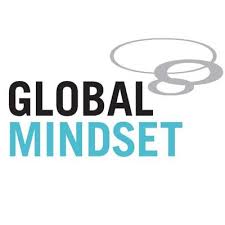 In a time when apps and websites replace entire industries and a single tweet can bring down empires, the old model of leadership can't keep up: Too structured, too rigid, too formal, too slow. What we need is a fresh approach to leadership.
We put hundreds of leaders through in-depth programs to transform their mindset – because our mindset drives our beliefs, and our beliefs drive our behaviors. This way, organizations become more constructive, which leads to agility and therefore more effectiveness.   Global Mindset, Denmark
You're at the top, or you're well on your way, but deep down you know things are changing faster than you'd like and you're racing to understand them before it's too late.
You never imagined your experience would affect your leadership potential; you've always been told that experience is king.
It is…but your ability to fully comprehend and flow with multi-faceted change, in an increasingly challenging and open business environment, is equally as relevant to your longevity, effectiveness, and legacy as a global leader.  Dr David Clive Price, UK
"Over the past 40 years I've helped hundreds of businesses and business owners and leaders make a STEP CHANGE in their business."
After a successful business career, spanning 40 years in corporates and SMEs, across a variety of sectors, Jim is now a Speaker, Mentor, Trainer and Coach as well as Director Consultant at BNI.
He is also a Regional Director in Kent and London for the Alpha Group Executive Board and a natural connector with 1000s of contacts across many industries. He works with companies looking to add value to their business quickly and he uses his network of relationships to make meaningful connections which accelerate results.
Jim started business coaching in the 1990s when he was being mentored by Sir John Whitmore. He has worked with and developed the Leadership and Management capability of over 100 business managers and helped 1000's of businesses over my 15 years as an independent Consultant and Coach. Jim Jordan Consultancy, UK.
Intercultural team & organisational development. Cultural expert for Hungary & Germany.
Fit for diversity: Cross-cultural coaching, training and transnational consulting for your international success.
The world of business is becoming smaller, yet the diversity of cultures remains. An obstacle to understanding thus complicating interactions. Fortunately most people have natural skills at their disposal to adjust gradually to new circumstances. However, in the modern professional world there is often not enough time for this gradual process, leaving some people feeling like a nomad – always on the move. Instead of being able to enrich their new environment with their skills and gifts, they constantly need new energy for this adaptation. However, this can be overcome!         CultureFitness, Germany
WE HELP OUR PARTNERS TO IDENTIFY AND SECURE THE BEST CULTURAL LEADERS TO BUILD DIVERSITY, GROW TEAMS AND INCREASE TALENT RETENTION.
Through key partnerships, we have developed am ability to assess and develop both candidates and clients' cultural intelligence competences, and provide our audience with an open-minded and problem solving mentality.
It's all about the story! While it's what differentiate us, it's also what makes us stick together, like a tribe. We help our clients and their cultural leaders in communicating their story and build beyond employer branding. Talents seek for mentorship, not company culture only.  HauteCulture, France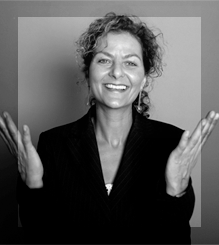 Global Mindset Coaching ✪ Helping build the bridges that connect cultures, organisations, teams and people
We deliver coaching and training in global leadership skills and marketing competencies to business owners, managers and executives of companies trading in national and international marketplaces.
We work with enterprising companies who recognise the value of enhancing their relationships with customers and trading partners within the UK and across borders. My clients understand that in a global marketplace, their competitive edge depends upon key personnel being able to work easily and comfortably within and across different cultures. That is where my expertise comes in.      Bizz-Buzz, UK, Germany.
Tomorrow starts today! We inspire strong leaders to think long-term and create sustainable systems.
We are committed in building collaborative and innovative partnerships in order to manage intellectual capital and create sustainable performance in organisations.
Our driving strategy is based on having an orientation towards sustainable development and an economy based on knowledge, tackling complex multidisciplinary problems using frame innovation creation model.  IECE, Macedonia
Global Acquaintance "We deliver international and intercultural value"
Contributing to the fast moving global economy, companies and leaders become more aware of how to stay ahead of competitors. By continues improvement through training and coaching a company and its employees will be able to create a competitive advantage. Whereby work ethics and servant leadership is of great importance to stay a sustainable organisation. Global Acquaintance, Netherlands
CLEAR, SIMPLE & STRAIGHTFORWARD. You have a message. Getting it out should be easy.
Hey there! I'm Crystal Keet and I help ambitious faith-focused online small business owners to clarify, simplify and streamline the tech in their business so that they can do more of the work they love for greater income and impact.
You're longing to SIMPLIFY and CLARIFY this whole tech thing. You've tried countless free trial and watched tons of videos. You've become stressed juggling all of the latest platforms and programs other people say you should have. You question why what works for another person in your industry doesn't work for you.
You've got tech overwhelm. But what if you could strategically simplify the tech in your business so it worked FOR you and your biz to help you get more leads, more customers and provide a better service? And, as a result, you had more income and impact than you ever thought possible? Which meant you could feel fulfilled, happy you're making a difference, and blessed to be a blessing to those around you. Everyone has a gift to share with the world. Let's get your voice heard!  Crystal Keet, UK
People are your greatest asset, or liability. We have the blueprint to turn your diversity into synergy instead of liability.
We offer HR leaders and teams insights and competence on how to better align the HR Strategy & Process with the Diversity and Inclusion demands in a global work environment. Our mission is to provide leaders & people the WHY-HOW-WHAT of intercultural intelligence and wellbeing, which is the DNA of competitive organizations because their diverse people are included which is the foundation for engagement, positive experiences and wellbeing.  GM Mind Solutions, Sweden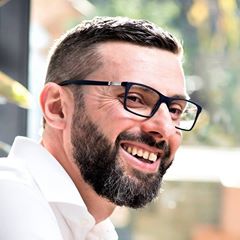 Become more incredible than yesterday.
My coaching helps business leaders and professionals create compelling goals so they can grow their business and legacy.
My coaching ethos is all about challenge. As much as the conversations we will have are encouraging, it's important that they also push you to go further. I know full well that "If it doesn't challenge you, it doesn't change you," so we make time to help you move beyond whatever the perceived obstacle is right now by knowing completely what the future looks like to you.
Many leaders and business professionals build great results and successful businesses, but as they reach new heights they often lose sight of why they started or they hit new ceilings of complexity, resulting in the business starting to plateau and stop growing.   Nathan Simmonds Coaching, UK
The complete range of ICQ solutions is globally available through our network of certified partners who have already served Fortune 500 companies, national governments and local businesses.
---
      Asia
Campanile accompanies intercultural teams and leaders to their next level of excellence.
Our ingredients: passion, purpose, cutting-edge tools and flexible delivery.
Campanile management consultants accompany people on their hikes to the next level of responsibility: from specialist to manager, from manager to leader and onwards. We provide our partners with the necessary awareness, skills and habits to make smooth transitions, and assist them in creating rewarding career paths. Campanile Management Consulting, China
We use our knowledge and experience to IMPROVE the Human values and well-being of individuals and teams…
…because, when teams are healthy, so are Profits.
Being a leader is demanding, it requires to be both inwardly mindful and outwardly inspirational and motivational to others. This seemingly impossible task is possible wit the right knowledge and performance. We have that knowledge and will help you and your team in a very simple and practical way to boost your own strengths and develop Emotional Intelligence (EQ) skills to recognize each others. People will not remember for the amount of money you made, but for the LEGACY you created. H2H Consultants, Thailand
Create a successful life abroad that is filled with joy, inspiration and satisfaction, in short: with positive energies.
Living abroad is life under special circumstances. These can be especially exciting or especially challenging.
Foreign environments, uncertain situations or people whose culture you don´t understand yet can easily cause stress. But when under stress you are unable to learn, to think creatively and to develop yourself.
But abroad you need to learn more than ever every day. You need your creativity to solve problems you´ve never dealt with before. Now above all, you need strength to keep up with the personal and cultural challenges a life abroad brings along. The good news is: You can meet all these challenges. And by doing so, you even can grow. Living abroad brings you the unique chance of developing competences and skills that turn you into a successful and well-connected global professional.  Culturenergy, Indonesia
Learn, experience, grow!
Our corporate training modules include topics such as Cultural Intelligence and Working in Teams. Our Team Building and Strategy Consultation services by our excellent team of trainers are designed to make your team not only effective, but world-class.
We provide English-language training in the areas of Leadership, Career, Life and Communication. Aside from our flagship program, equip., we also provide custom specialized training and business consulting in the corporate sector, in conjunction with our parent company iConnect Consulting and our wide network of resources.  LC Training Center, China
The complete range of ICQ solutions is globally available through our network of certified partners who have already served Fortune 500 companies, national governments and local businesses.
---
      Australasia
Connecting Cultures: the New High Performance Edge
Make your business life easier by reducing the uncertainty around how to engage with and get the best from the diverse talent, ability and cultures in your team. We'll help you tap into and develop the often hidden potential and innate strength that cultural diversity offers you in the workplace.
Increase the productivity, build the team spirit, enhance staff engagement and develop the leadership potential in your organisation with Catalyst Pacific's expert facilitation. They do this by harnessing the synergy, talent, innovation and creativity that is already there by tapping into that 'magic spark' diversity of thought, perspective, experience and background in every organisation offers. Catalyst Pacific, New Zealand

Developing the capability to function effectively across culturally diverse settings.
 Intercultural competence is increasingly becoming an essential skill for leaders, managers, teams and businesses in today's globalised world. From diverse markets to diverse teams, negotiating across different cultures is critical to the success of any international business development or managing a multicultural team.
How we see the world shapes what we value and this drives our everyday behaviour and actions. On a practical day-to-day level, how we understand and communicate with each other is critical to the success of the relationship, project or business venture. With the increasing superdiversity of our workplaces, cultural intelligence can help organisations increase not only their business bottom lines but increase innovation and effectiveness in their teams. Third Culture Solutions, New Zealand
Cultural Intelligence: Coaching & Consulting
Wieke Gur is the CEO of the Wieke Gur  consulting and coaching agency.  They work with individuals, couples, parents, groups, companies and organisations of all sizes, including small and medium companies, large multi-nationals, government agencies, non profit organisations, etc.
Wieke Gur has a degree in Marketing. In the last 10 years she has been working with senior leadership teams on developing their global leadership skills to effectively work across multiple cultures. Originally from Indonesia, she has been living in Australia since 1998. In the last few years she divides her time between Australia, Indonesia and the Netherlands. Wieke Gur, Indonesia, Australia
Copyright © 2018 ICQ Global. All Rights Reserved.