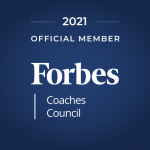 As a result of the amazing success of our ICQ Global partners and our contribution to the coaching, leadership and cultural intelligence field, I am really proud of having been accepted into Forbes Coaches Council, an invitation-only community for leading business and career coaches.
This position is a fantastic milestone and opportunity to create more awareness about the importance of Uncommon Mindset and how it can turn diversity into synergy!

Author of Uncommon Sense in Unusual Times, developer of the multi award-winning Global DISC model

Latest posts by Csaba Toth (see all)
Copyright © 2021 ICQ Global. All Rights Reserved.