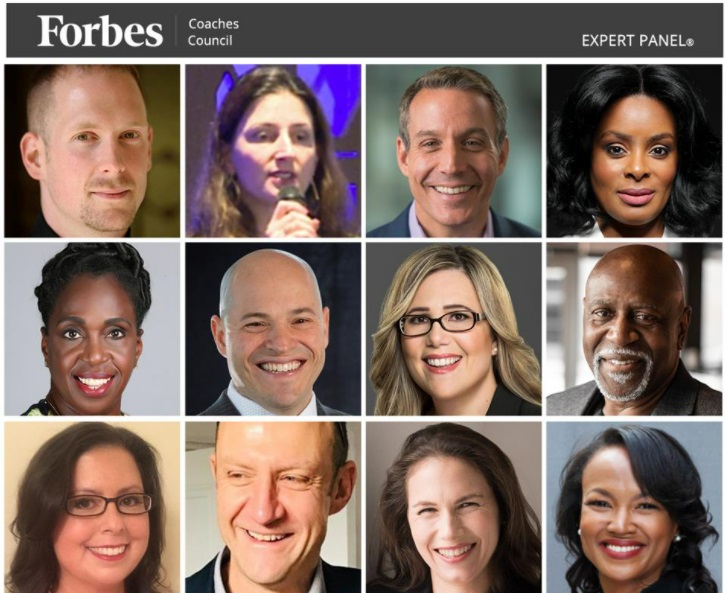 Branding is crucial for any business looking to set itself apart from the competition, so most business owners have an understanding of how to build a company brand. However, many entrepreneurs and founders also need to establish their own personal brand, especially if they have an outward-facing role within their organization.
1. Be The Best Within Your Niche
Go deep instead of going too wide. Be the best at what you do within your niche; that way you can describe the problem you solve in a way that makes your clients immediately feel that you know exactly what they are going through, have been there and can help them get out of the situation. Often, finding your niche is the biggest challenge you have managed to overcome; that is your hero's journey! – Csaba Toth, ICQ Global
2. Reflect On Your Positive Impact
Developing a personal brand is a delicate art. I recommend reflecting on how it can create a more positive impact in the lives of others and in the sustainability of the planet. Business owners should aim to be "collective" with personal branding now. So, think about what you, as an individual, would like to see in this new reality, embrace this new vision and integrate it into every aspect of your life. – Adriana Gattermayr, BTS
3. Consider Your Industry Positioning
At the heart of branding is positioning. How do you want to be positioned? What uniquely differentiates you from others in your space? From there, you can develop a concentrated strategy to target that messaging in the right channel where your audience lives. – Andrew Deutscher, Regenerate
4. Showcase Your Personal Impact
Improve your profile by increasing your impact. Position yourself as a key person of influence and a subject matter expert. Showcase your impact by collecting testimonials and evidence of your transformations within the business community. – Claudine Reid, PJ's Community Service
5. Focus On Your Messaging
As a business owner, taking your personal brand to the next level requires a laser-focus on the message you want to convey about yourself and the services you offer. Make sure all of your publications and posts uplift your brand image. Actively participate in professional and nonprofit organizations that reinforce your message and values. Lastly, one-on-one networking is essential. – Janet Miller Evans, Entevos
6. Increase Your LinkedIn Activity
Become very active on LinkedIn and create a group of like-minded people who want to play a role in one another's success. The people in your network can be brand ambassadors for you and talk with others who are aligned with your brand. – Dr. Rob Fazio, OnPoint Advising, Inc
7. Audit Your Existing Personal Brand
Do a personal brand audit. Look at the brand positioning on your website, analyze your customer insights, review your social media to assess how to better promote your brand and survey your customers to determine their satisfaction. All of these items can create more strategic positioning for you in your brand message and marketing. – Wendi Weiner, The Writing Guru®
8. Look For Speaking Opportunities
Speaking engagements are critical to upward brand movement. In this "virtual" age, it is easy to connect with people who want and need speakers who can help keep their organization visible. Pick a unique area of your business and offer to share it with local associations, nonprofits and small-business owners. Everyone can use advice from someone experienced in a specific area. – Lee Meadows, Meadows Consulting
9. Show Up Where Your Prospects Hang Out
Your brand revolves around helping your target customer solve the problems that keep them up at night. But they won't know that you do this until you show up in their space sharing solutions and strategies that make them excited about your value and expertise. One of the fastest ways to do this is by posting live presentations or native videos where those prospects hang out, be it on LinkedIn, Facebook or Clubhouse. – Laura DeCarlo, Career Directors International
10. Ask Yourself Who You Are And Why You're Here
Ask the following questions: "Who am I?" "Why am I here?" "What contribution do I want to make to the world?" If you have already reflected on these questions, ask them again and again! Once you have a narrative that resonates within and without, bottle it, write about it, speak about it and generally share its message with authenticity and consistency. – Julian Saipe, Julian Alexander & Associates
11. Define What 'Next Level' Means To You
If you want to take your personal brand to the "next level," the first step is to identify what that statement means to you. Most importantly, what are the markers of success? Start by writing out exactly how you want to be spoken about when you leave a room. Then consistently take actions that reinforce those ideas. Clarity and consistency will take you to any level you want. – Alexandra Phillips, Alexandra Phillips Consulting LLC
12. Transition It Into A Robust Leadership Identity
The "next level" for a new business owner is transitioning your personal brand into a robust leadership identity. First, invest the time to define who you are and who you aspire to be as a business leader. Once you have clarity about the leadership identity you want to convey, tailor your elevator speech to reflect that aspiration, and use other leadership moments to reinforce those leadership values. – Precious Williams Owodunni, Mountaintop Consulting
Original article on Forbes.

Author of Uncommon Sense in Unusual Times, developer of the multi award-winning Global DISC model

Latest posts by Csaba Toth (see all)
Copyright © 2021 ICQ Global. All Rights Reserved.