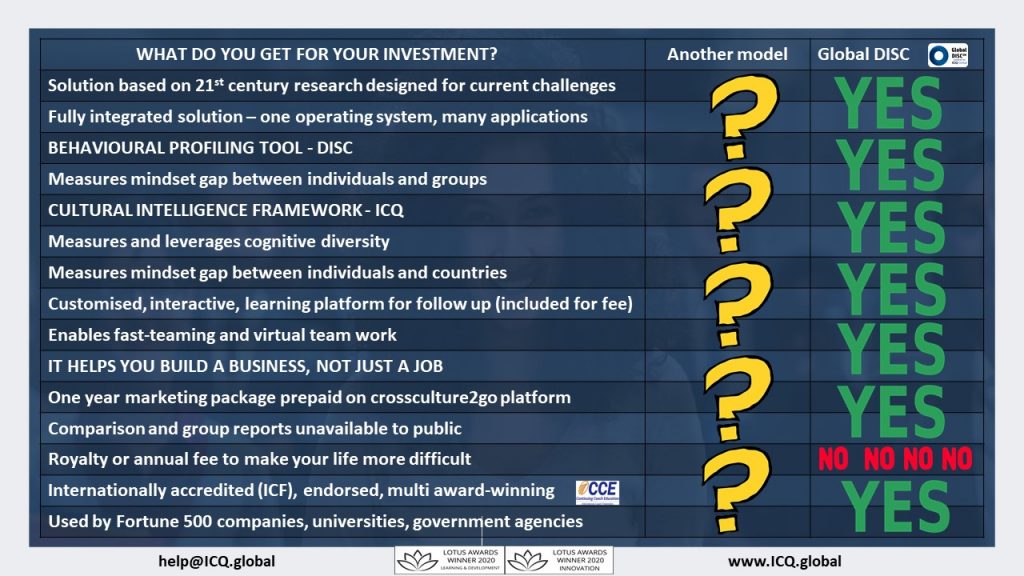 How many different models do you use for addressing leadership, personal and cultural challenges?
Are you happy with the results they deliver and the investment they cost altogether?
Are you sure they are up to date?
Everything makes sense when you compare it to something else so the better questions you can ask, the better decisions you can make for yourself as a coach, trainer, leader or HR person who is responsible for getting the most value for your investment.
Have faith in yourself, but also some purposeful doubt in your best practices as the world has completely changed.
Would you like at least 3 times more value than standard DISC and intercultural (international) solutions provide?
Global DISC licensed practitioner

Author of Uncommon Sense in Unusual Times, developer of the multi award-winning Global DISC model

Latest posts by Csaba Toth (see all)
Copyright © 2021 ICQ Global. All Rights Reserved.